Broadway Rescue
By Justin Rynne and Rebecca Spicer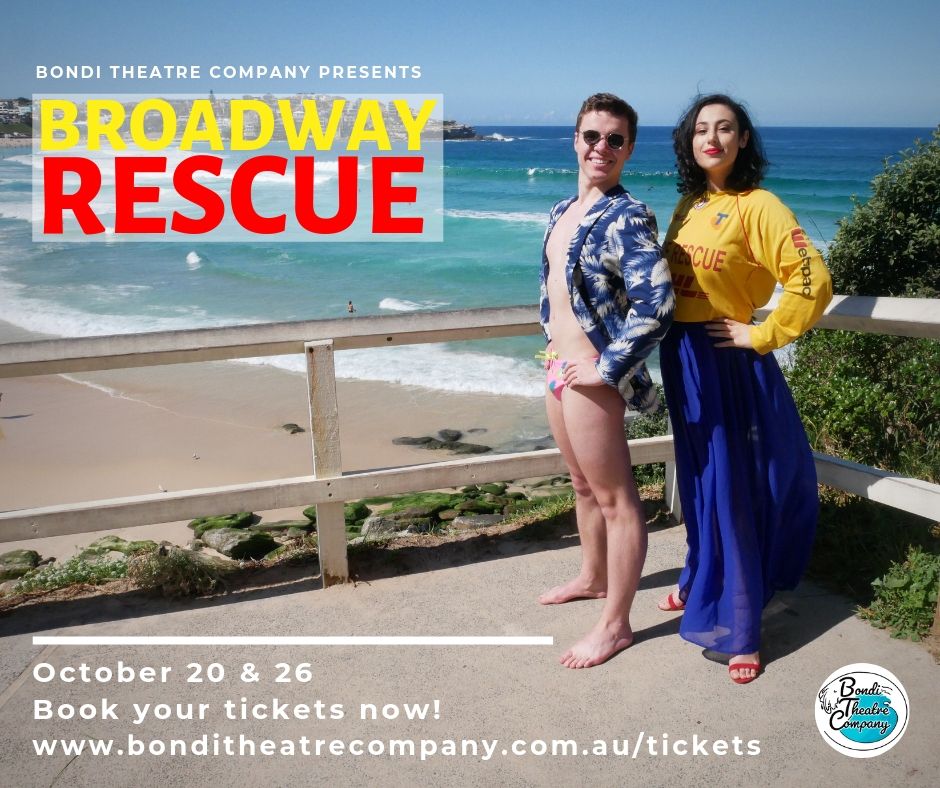 World Premiere : Star of the Bondi Theatre Company's last two musicals Rebecca Spicer is branching out in a sizzling new cabaret with her best musical buddy Justin Rynne.
Their cabaret might resemble an episode of Bondi Rescue but instead of swimming against a Bondi rip and slapping on some zinc cream they'll be riding top C's and patting on some pancake.
Accompanied by musical maestro Shirley Politzer OAM on the keyboard.
Buy Tickets »
Creative team
Musical Director Shirley Politzer
Writers Justin Rynne & Rebecca Spicer
Dramaturgy Sally Alrich-Smythe

Cast
Justin Rynne and Rebecca Spicer
Dates & Times
The season concluded in October 2019.
Ticket Details