Bondi Legal
By Tony Laumberg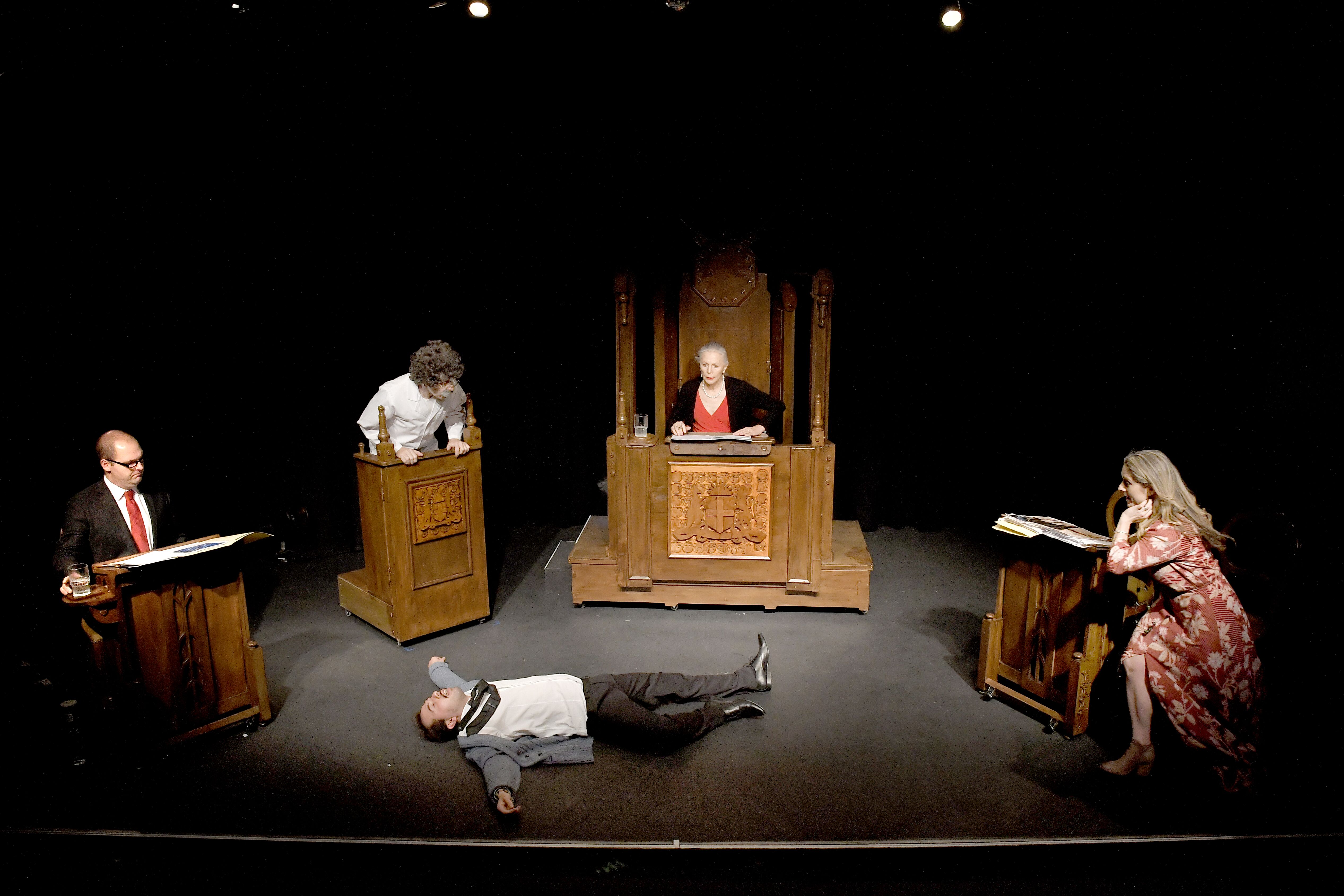 Hapless anxiety prone lawyer Brad Pitt ( no relation ) turns up to fill in for the day for a lawyer on holiday and is thrust unprepared into a complex court hearing. In the case a Bondi mother is suing a chemical giant because her daughter's show pony was ravaged by the company's cleaning product.
Facing a lawyer who resembles a rottweiler and a scowling magistrate, Brad Pitt has to overcome the odds including a strange habit of passing out and waking up thinking he is a gorilla. Can he win the case on his own, or will some hypnosis get him over the line?
This tenth anniversary production of Bondi Legal is fresh from a sell out tour of Tasmania. At the premiere it was described by Stage Whispers Magazine as "a funny and touching play."
The comedy is based on an actual court case Tony Laumberg took on when he was a young solicitor.
See Tony with the cast. Click HERE.
Duration 90 minutes no interval. By arrangement with David Spicer Productions.
Buy Tickets »
Creative team
Directed by Richard Cotter
Produced by David Spicer
Cast
Brad Pitt : Michael Arvithis
Frances : Jadie Bastow
Frank : Valentino Arico
Magistrate : Tricia Youlden
Simon Crookwell : David Evan Samuels


Dates & Times
Thursday October 17 @ 7pm
*Friday October 18 @ 7pm
*Saturday October 19 @ 830pm
Tuesday October 22 @ 630pm followed by a Q and A with Tony Laumberg
*Friday October 25 @ 7pm
Saturday October 26 @ 2:30 pm and *7pm

*On the performances marked with an asterisk you have the option to purchase a combo ticket, which comprises Bondi Legal and the cabaret being performed on the same evening. The combo sessions commence at 6:55pm.

More details are https://www.bonditheatrecompany.com.au/shows

Ticket Details
Tickets for Friday and Saturday Nights are $35 for Adults and $30 for Pensioners, Children and Full-time students.
Thursday night. Sunday night and Saturday Matinee $30 for Adults and $25 for Pensioners, Children and Full-time students. Tuesday Night Q and A. $20 for full-time students. $25 for everyone else.

*Combo Tickets : Enjoy Bondi Legal and the Cabaret on the same day or night for $44 and $39.
On the trybooking website combo tickets have a different session time to the single Bondi Legal tickets.